2021.06.18
Source : CMC Capital
代表投资项目:快手、满帮、掌门教育、怪兽充电、小胖熊、快看漫画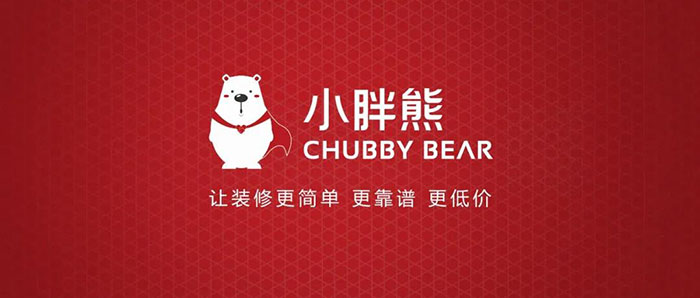 B2B trading platform Chubby Bear not only wants to drive consolidation in China's renovation materials space, but also provide exclusive products and supply chain services to contractors
China's home decoration industry was worth more than $400 billion in 2020, according to domestic research firm FastData, but it remains chronically fragmented. Even professional contractors get lost in a large and non-transparent market populated by countless middlemen.
"There might be several renovation materials wholesale markets in a city, each with myriads of Mom-and-pop shops. It's a troublesome process comparing prices, negotiating deals with each store, and agreeing on delivery conditions," says Ran Yi, a managing director at CMC Capital. "In addition, there are often sudden price rises, delayed deliveries, or refusals to carry items upstairs."
Chubby Bear, also known as Xiaopangxiong, is intended to serve as an antidote to these problems. The specialist B2B trading platform recently raised $400 million across two tranches of Series C funding. CMC led the first tranche, of more than $100 million, which closed at the end of last year. SoftBank Vision Fund 2 led the second. The company's valuation increased between the two tranches.
B2B trading platforms typically match buyers and suppliers, offering access to a wider range of products as well as greater clarity on pricing. But Chubby Bear – which offers 10,000 different product lines and has 100,000 square meters of warehouse space across 20 cities – is more than a marketplace.
First, it takes on inventory risk by sourcing renovation materials directly from suppliers to assure quality in a market dominated by small and medium-sized enterprises (SMEs) with questionable track records in this area. Second, procurement at scale translates into pricing advantages that are passed on to end-users. Third, the company collaborates with certain factories on customized products sold exclusively on its platform.
"Chubby Bear is supporting industry consolidation. If SMEs offer good quality products at competitive prices, they will flourish on the platform, while the weaker players will die out. This will happen in tandem with Chubby Bear's growth," explains Yi.
In this way, Chubby Bear differs from the likes of To8To and Jia.com, which are marketplaces in the Taobao mold. Jia.com, for example, relies on membership fees, commissions, and advertising. It profits from helping SMEs get online, but doesn't participate in the wider industry value chain. Chubby Bear's model is more readily comparable with that of community group buying businesses that compete with small retailers.
From a customer experience perspective, Chubby Bear's initial focus was on logistics pain points. Materials such as cement and sand are heavy and the price per kilogram is low, so shipping costs play an important role in the final price. Hence the frequent arguments between sellers and buyers over delivery fee and method.
"A mum-and-pop wholesale player usually collects several orders and ships them together. This increases the level of uncertainty in the process and sometimes delays delivery. If that happens, workers are on-site, but they have nothing to do, so entire project is delayed. Contractors must pay the workers regardless and labor costs are rising, so it's a significant problem," says Yi.
Chubby Bear's solution is scale. It handles a large number of orders, so filling up trucks and sending them out on time is relatively straightforward, not to mention cost-efficient. Yi notes that the company is unusual among B2B platforms in that it offers a one-stop service. Its coverage has expanded from basic renovation materials to include the full range of mainstream and auxiliary materials.
CMC found during due diligence that customers were relying on Chubby Bear for a large proportion of their overall renovation needs and customer retention is high. Almost all withdrawals are for internal reasons, such as the contractor relocating to another city, rather than dissatisfaction with the service, Yi says.
The company has not sought to follow these customers by broadening coverage to ever more cities. So far, its focus has been on major cities, principally Shanghai and eastern China. "If it spread out nationwide from the beginning, it would be difficult to secure an advantage in each local area," Yi observes.
More aggressive geographic expansion may come in due course, but Chubby Bear's immediate priority is developing software-as-a-service (SaaS) packages that enable contractors to manage orders and track project progress, receiving alerts when stocks are running low. In addition, the company is keen to extend its product line from B2B into B2C by offering furniture and fittings.