About CMC
CMC Capital Partners, founded by Mr. Ruigang LI in 2010, is a leading private equity investment firm with a focus on technology, consumer and media sectors with offices in Shanghai, Beijing and Hong Kong. Currently CMC Capital manages three USD funds and two RMB funds with over USD 2.5
(1)
billion assets under management.
Note: (1)AUM represents the aggregate fund size of 3 USD funds and 2 RMB funds.
Investment Sector Focus
Technology
• Internet-enabled Consumer Services
• Internet-enabled B2B Market Places
• Tech-enabled Enterprise Services
• AI / Big data-driven Innovations
Consumer
• New Consumer Product Brands
• Consumer Services & Channel Brands
• Supply Chain Upgrade
• Education
Media
• Social Media Platforms
• Offline Entertainment
• Premium Content Providers
• Media Services
CMC Culture

Responsible
Be responsible to our investors, portfolio companies and the society

Entrepreneurial Spirit
We invest like entrepreneurs

Team Work
We work as a team

Humble but Proud
We never underestimate the difficulties, but also do not fear competitions
Contact Us

For enquiry & BP submission
contactus@cmccap.com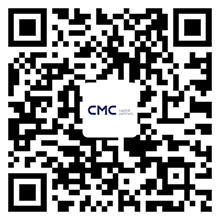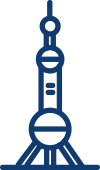 Shanghai
50F Park Place Office Tower, 1601 Nanjing Road(W),
Jing' an District, Shanghai, 200040
(86)21 60365000

Beijing
22F North Bldg., Kerry Centre,
1 Guanghua Rd., Chaoyang Dist.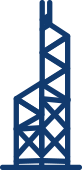 Hong Kong
3F Cheung Kong Center,
No.2 Queen's Rd., Central